Cos'è che sprona la uma? Innanzitutto, i nostri clienti. Uno dei nostri obiettivi è proprio quello di entusiasmarli con prodotti innovativi di ottima qualità. Inoltre, vogliamo che il mondo delle penne a sfera pubblicitarie diventi più responsabile da un punto di vista ecologico e sociale. Ricevere delle onorificenze anche per questo aspetto rappresenterebbe un'ulteriore conferma che siamo sulla strada giusta.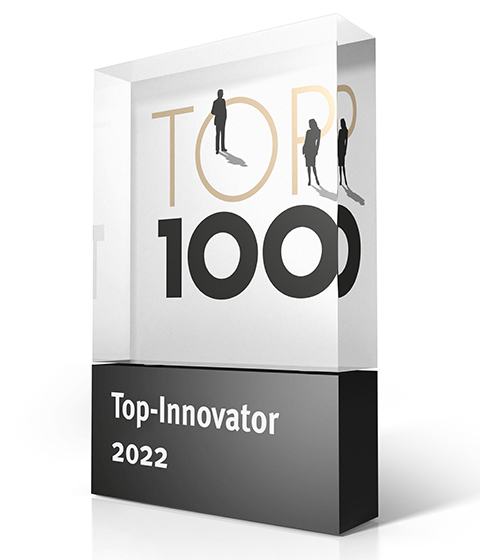 uma wins again! And belongs to the TOP 100 innovators in 2022!
In an independent selection process, we were able to convince the jury with our particular innovation successes and our innovative overall business processes. "uma has established itself in the field of promotional writing instruments, especially through the use of alternative, sustainable raw materials, and is setting trends," said the jury.
With the rPET writing instrument series, which is manufactured entirely in Europe in a climate-neutral manner, we are one of the first and currently the only writing instrument manufacturers to use this material. Building on the success of the series, the further development and addition of elegant metal applications will follow in 2022.
Discover the uma recycled PET PEN PRO series.
Learn more about the award.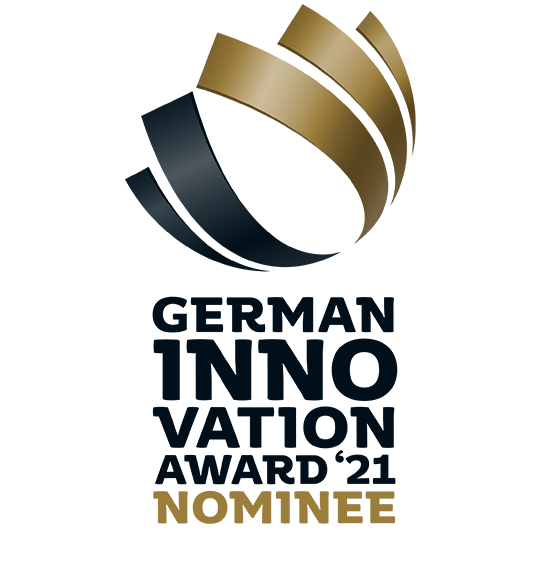 Awarded sustainable innovation – uma wins German Innovation Award in Gold

The German Design Council has presented companies with the German Innovation Award for the fourth time now. This prize by the renowned institution, which is awarded annually, recognises meaningful product innovations that are on the one hand forward-looking, but also increasingly distinguish themselves through user-centred development and thereby make our everyday lives better and easier.

The uma recycled PET PEN serie was awarded of the German Innovation Award in Gold – the highest accolade awarded by the jury in this prize.
Learn more about the award-winning uma recycled PET PEN writing instruments series.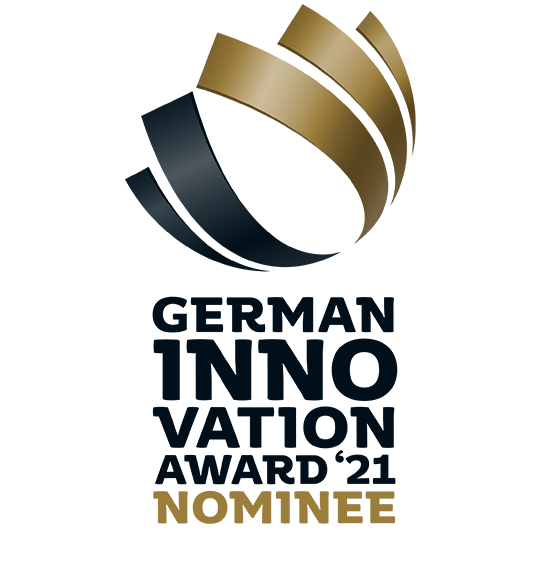 German Innovation Award 2021 – Nominee
That's right! We are nominated for the GERMAN INNOVATION AWARD 2021 for our RECYCLED PET PEN PRO series.

The German Innovation Awards honour products and solutions across sectors, which differ from previous solutions mainly by being user-centred and offering added value. They do so because there are innovations in all sectors that shape the future and improve life. Sometimes you see them at first glance – but often not. The German Innovation Awards aim to change that. They make great achievements visible to a wide audience and ensure successful positioning in the market.

We are really excited about the opportunity, and whoever knows uma Schreibgeräte knows that we love a good challenge!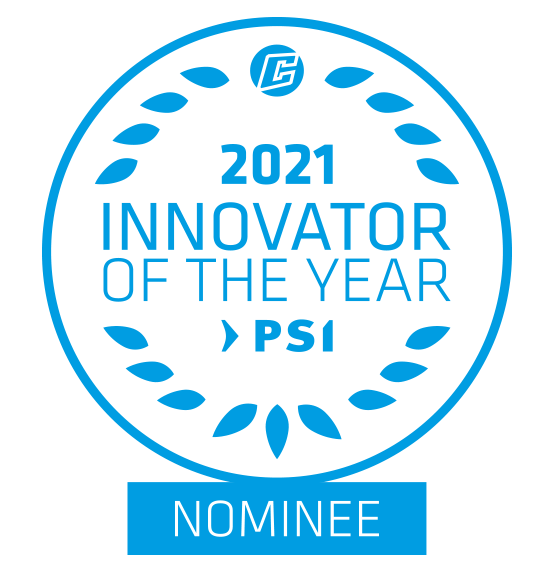 PSI Sustainability Award 2021
We are pleased about the nomination for the PSI Sustainability Award 2021 in no less than 6 categories. From the consumer's point of view, the topic of sustainability is increasingly becoming the focus of purchasing decisions.
The PSI Sustainability Award is the only sustainability award in the promotional products industry and we are proud to be able to convince in various categories again this year.
uma was nominated in the following categories:
- Economic Excellence
- Environmental Excellence
- Social Excellence
- Social Initiative
- Sustainable Product
- Innovator of the Year
The category "Innovator of the year", was awarded for the first time this year. It is not only about a sustainable product, but about a comprehensive sustainability strategy in the whole value chain of the products and the company.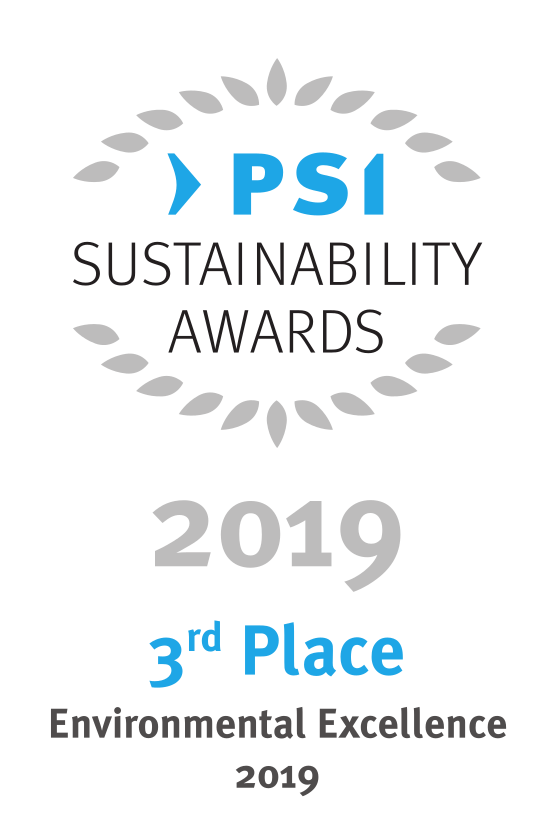 PSI Sustainability Award 2019
Environmental Excellence – 3rd place – Awarded for investments in sustainable action!
At this year's PSI Sustainability Award 2019 we were lucky to receive an award again. We received the PSI Sustainability Award in the category Environmental Excellence for our investments in the production of climate-neutral writing instruments.
We were also pleased to be nominated in a total of five different categories.
Learn more about sustainable advertising at uma.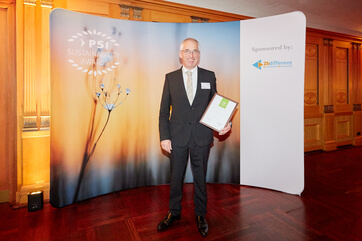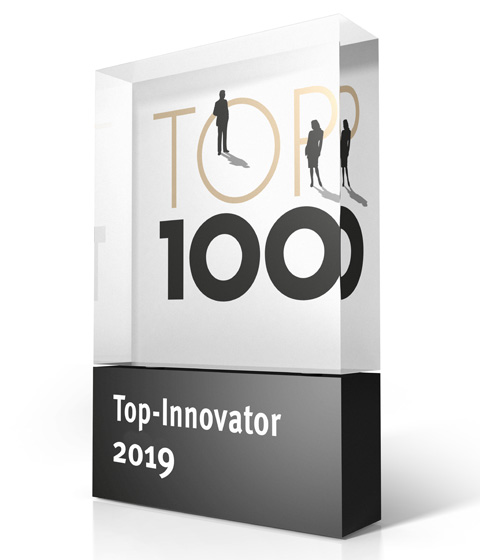 uma wins! And belongs tot he TOP 100 Innovators 2019
Creativity, imagination, empathy and the courage to innovate are in demand – this is how innovative ideas are always created at uma. The involvement of our employees in strategic planning and the frequent inquiries of customer wishes enables us to recognize market needs as quickly as possible and often to be faster than the competition.

We were among the best in the TOP 100 innovation competition. In an independent selection process, we scored particularly well with innovative processes and innovative management. The fact that forward-looking action is also reflected in innovative products was impressively demonstrated with the uma recycled PET PEN series. The use of alternative materials and the investment in new production processes make uma one of the TOP 100 most innovative companies in the German SME sector.
Click here to discover more about the uma RECYCELT PET PEN SERIES .
Click here to discover more about the AWARD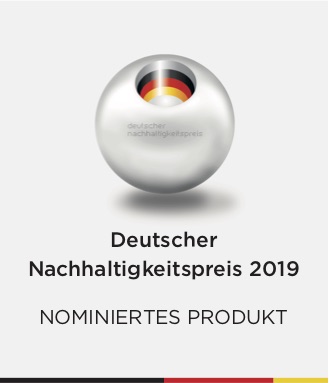 Nominated for the German Sustainability Award
The German Sustainability Award (DNP) is both the best known and the most coveted of all the environmental, CSR and sustainability awards awarded in Germany. Over the past 10 years, the DNP has developed into the largest award for close action in Europe. For this reason we are very proud of our nomination this year.

After an assessment by the Collaborating Centre on Sutainable Comsumption and Production (CSCP), the uma model PET-PEN was nominated for the 

11th German Sustainability Award ("Germany's most sustainable products") by the jury of the German Sustainability Award as part of the REWE Group consumer voting.
After winning the PSI Sustainability Award 2017 in the category "Sustainable Writing Instruments", a jury of experts was again convinced by the upcycling idea uma PET-PEN. 

You can find more information about uma PET PEN here: rPET – recycled PET bottle .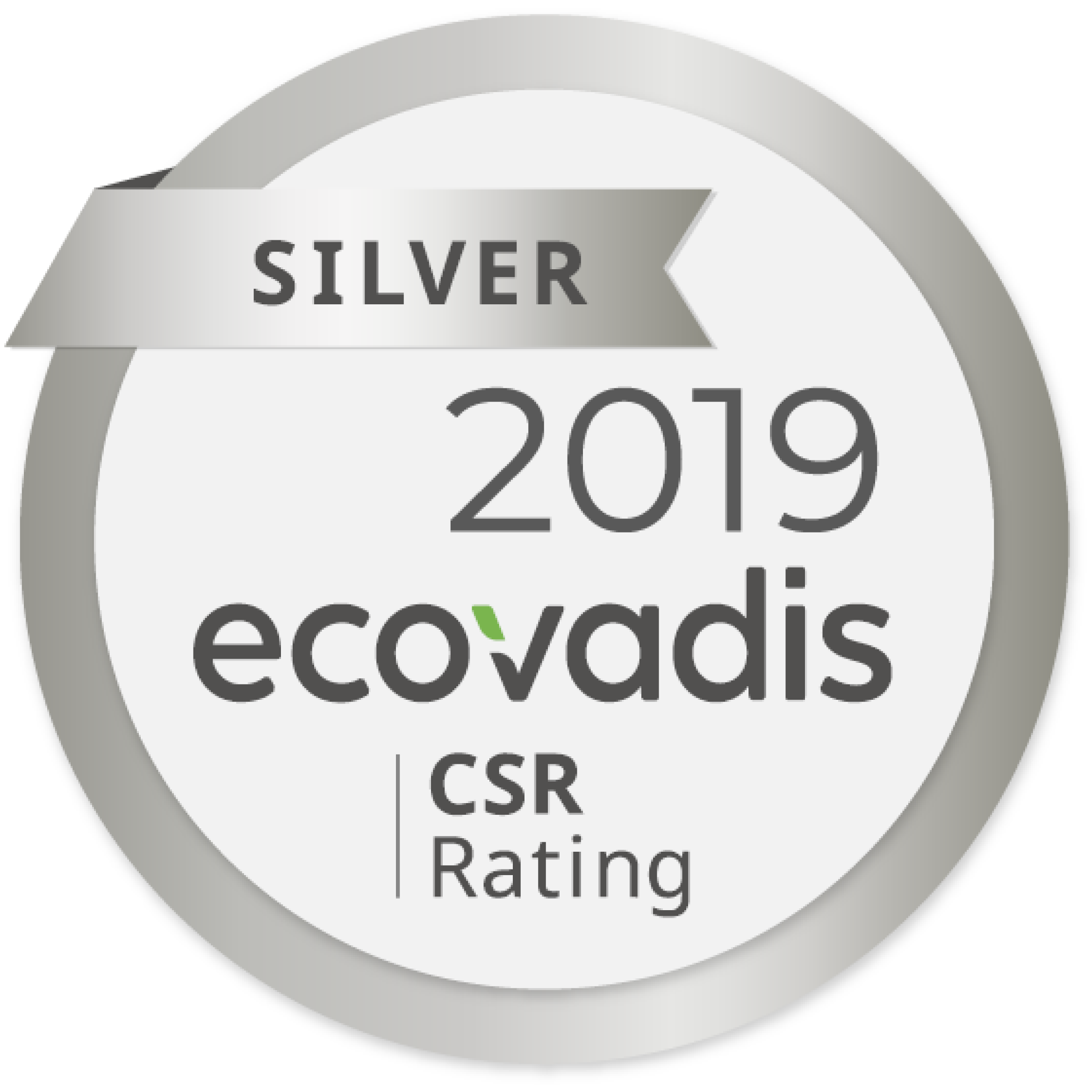 UMA-CERTIFIABLY SUSTAINABLE
Customers are increasingly basing their purchasing decisions not just on quality and price but on how products are manufactured and who is responsible for this process. Unfortunately, responsible corporate behaviour cannot always be taken for granted. That is why we have submitted ourselves to external audit.
EcoVadis is a programme that assesses companies against 21 sustainability criteria. Under the programme, we were compared to 40,000 companies in 110 countries and we are proud to have been awarded a silver medal for 2019. Our CSR performance score came out as above average. Using a scorecard available on the EcoVadis online platform, we can now share our result with our customers and show how we are complying with our CSR obligations. The resulting transparency and credibility help to maintain long-term sustainable behaviour.
Because for a third-generation, family-run company, thinking about the next generation is something we do every day.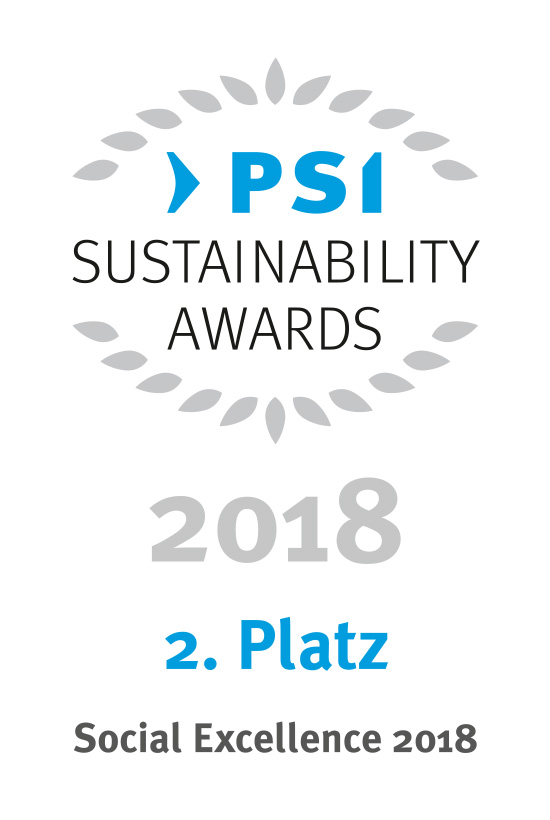 Sustainabilty Awards 2018
Nel vero senso della parola "sostenibile", per il quarto anno consecutivo abbiamo deciso di candidarci al premio Sustainability Awards. E anche per il 2018 il risultato è stato straordinario. Nominati subito in 3 categorie, siamo riusciti a guadagnarci il 2° posto nella categoria "Social Excellence 2018". La giuria ha apprezzato il nostro impegno sociale nei confronti dei dipendenti uma, i progetti sociali per quanto riguarda il modo di agire imprenditoriale così come l'interazione perfetta tra vita familiare e mondo del lavoro in Fischerbach.
7 nomine in 4 anni, 2 primi posti nella categoria "Sustainable Product 2017" e "Social Initiative 2015" e un 2° posto sono lo stimolo perfetto per continuare ad agire in questo senso nel nome della sostenibilità. 

Per avere informazioni sul nostro concetto di RSI e sostenibilità andate a visitare la sezione umaSECRETS >. Avete la possibilità di diventare parte della nostra filosofia e scoprire prodotti sostenibili e progetti sociali con la garanzia di una catena di distribuzione sostenibile.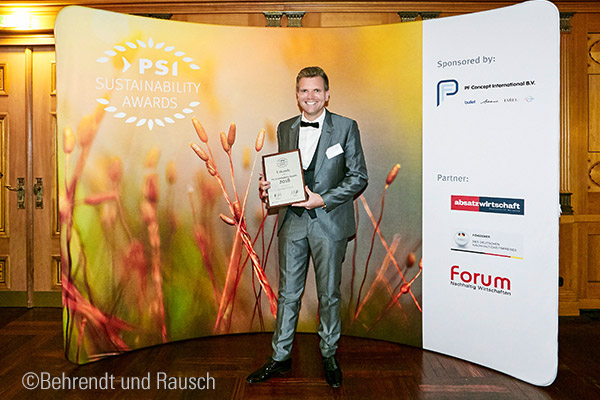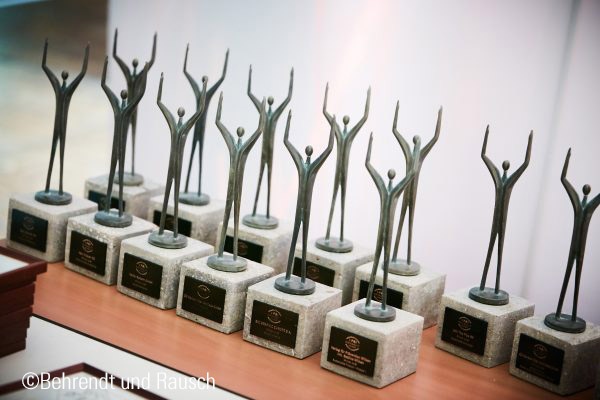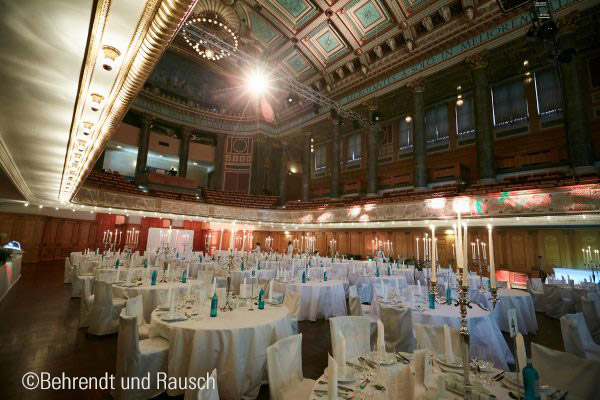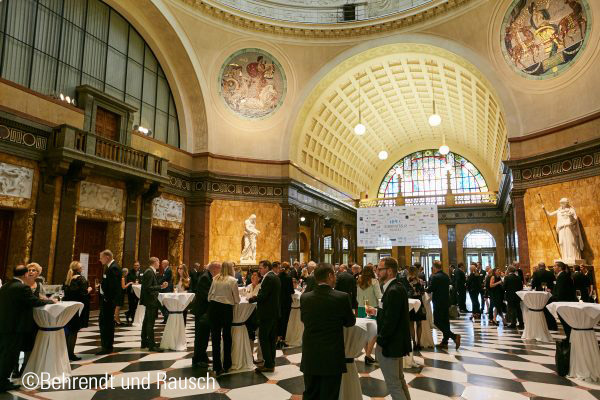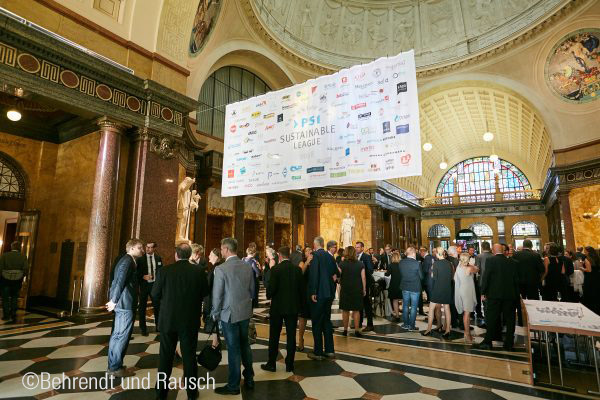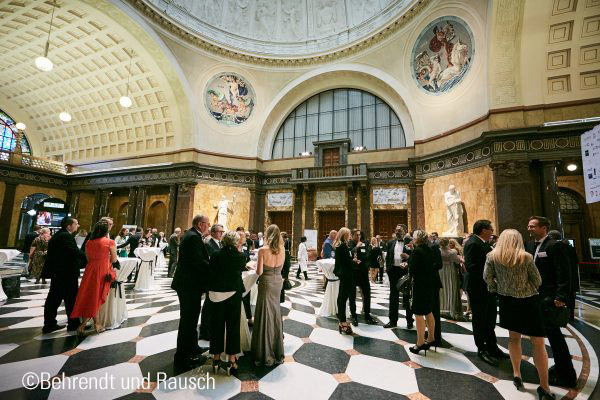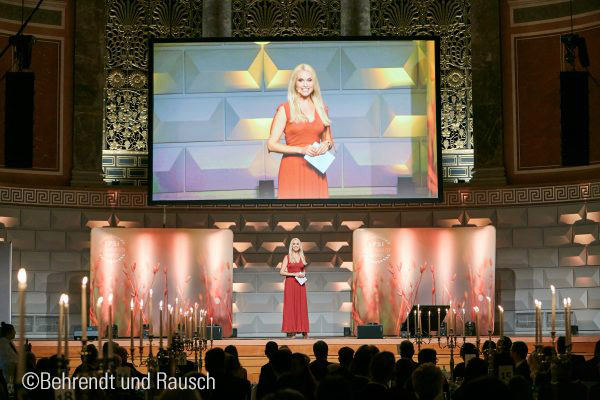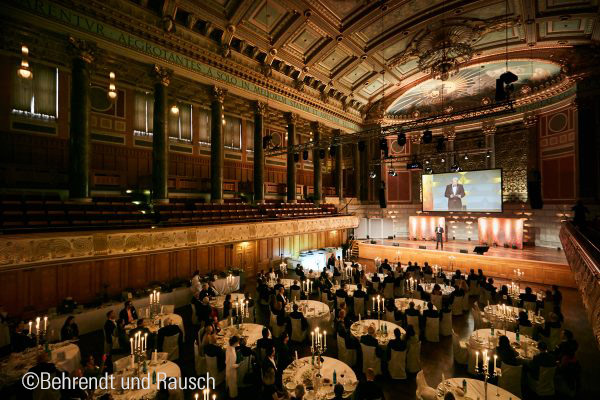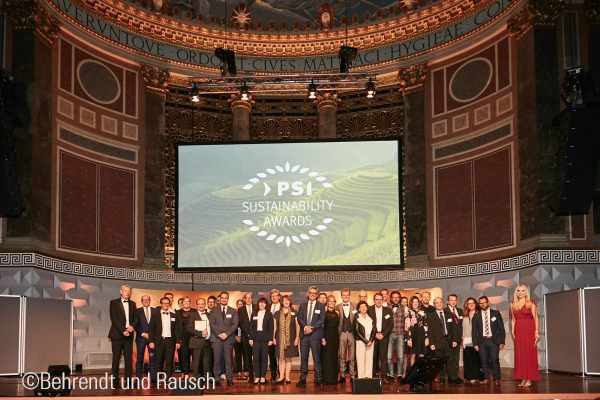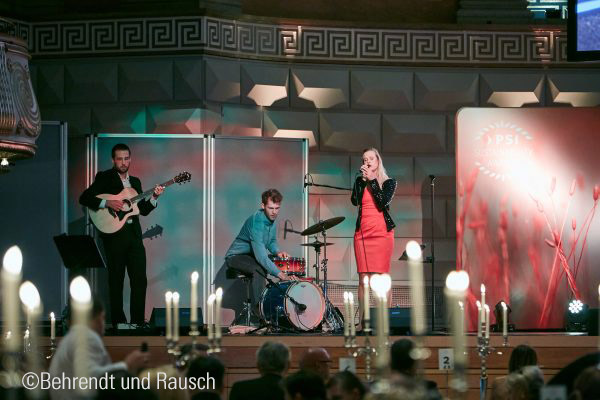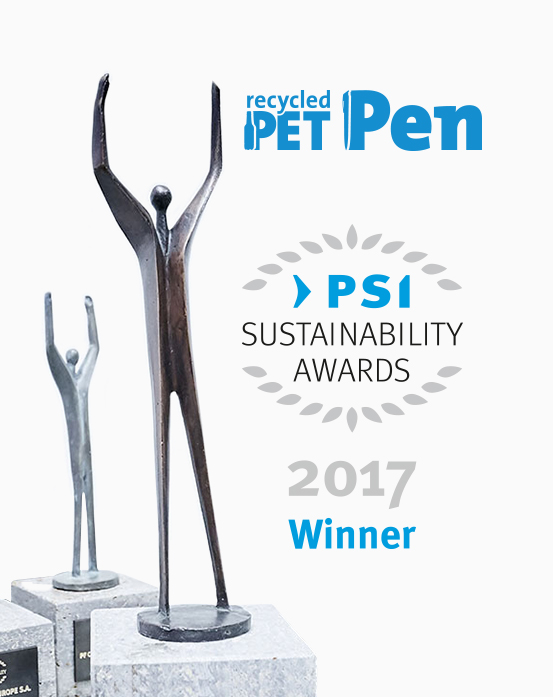 Con la RECYCLED PET PEN uma ha dimostrato che la fine delle bottiglie di plastica non deve essere ancora quella definitiva. Raccogliendo, lavando e sminuzzando vecchie bottiglie in PET, fondendo il materiale grezzo così ottenuto in granulato e formandolo in stampi, da una bottiglia in PET da 0,5 l si ottiene una uma RECYCLED PET PEN, stabile, resistente e attraente.

Con l'"upcycling" così realizzato, lo specialista in strumenti di scrittura della Foresta Nera, oltre ad aver dato prova eccezionale della sua forza innovativa, ha offerto un esempio di sostenibilità degno di essere imitato. Per questo motivo è stato insignito del premio Sustainability Award 2017 nella categoria Sustainable Writing Instruments.

Il testo della laudatio è il seguente: "Una formula ben riuscita, in particolare sotto il profilo del progetto di comunicazione con Bionade e dell'identità regionale del prodotto. Una storia a lieto fine!" Ulteriori informazioni sono reperibili sul sito www.psi-awards.de e su www.uma-pen.com.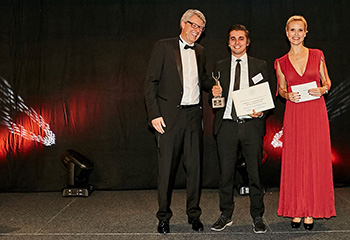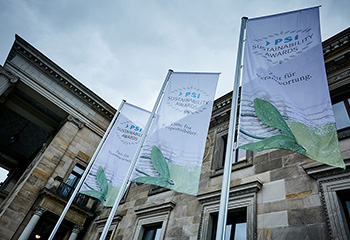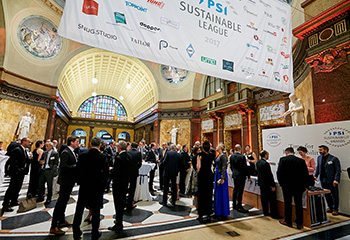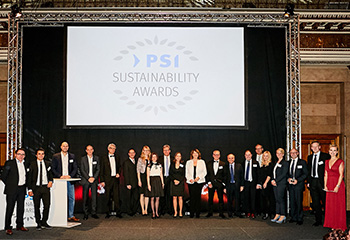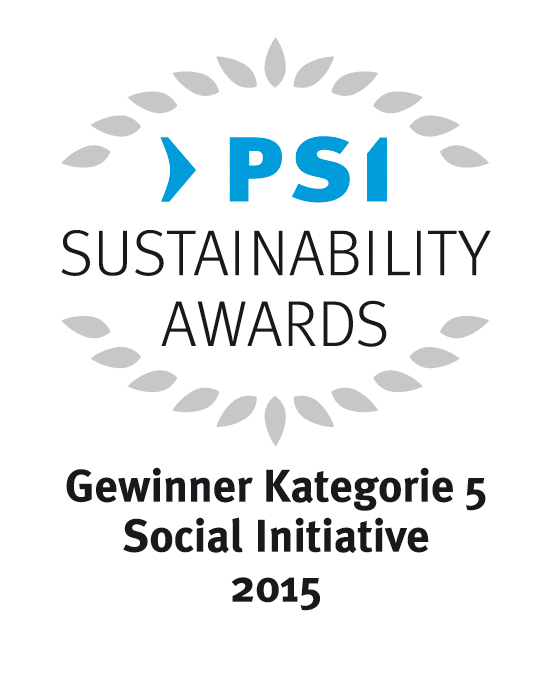 Grazie alla serie di iniziative "uma si assume le sue responsabilità" siamo stati premiati nella categoria "Social Initiative 2015". Queste iniziative comprendono, tra l'altro, l'approvvigionamento di generi di prima necessità per un supermercato in una zona rurale, così come, grazie alla fondazione Fritz Ullman, il supporto di diverse organizzazioni sociali, come il progetto "abitazioni adatte alla terza età" a Fischerbach, e altre associazioni a scopo sociale. Questo impegno ha convinto la giuria.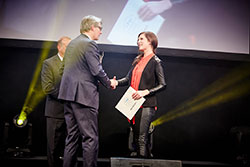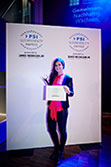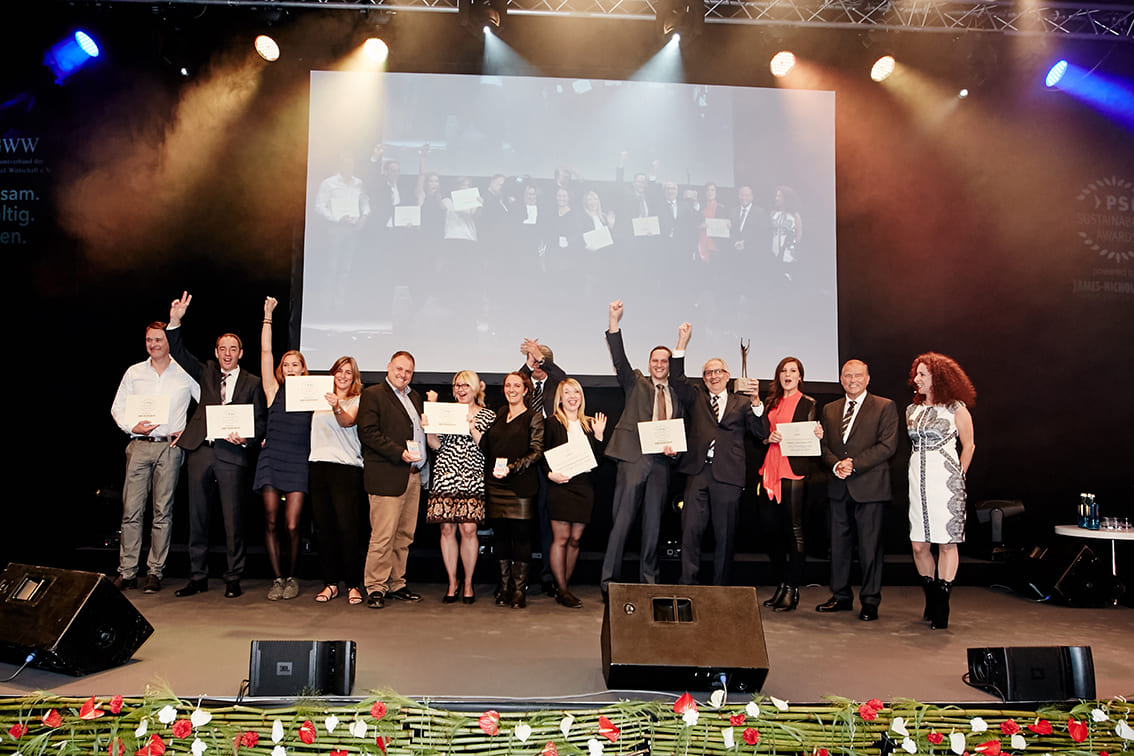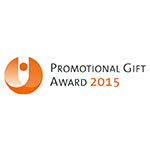 Siamo stati selezionati da una giuria composta da più persone che ci ha assegnato il premio Promotional Gift Award 2015. Tra centinaia di candidature, INLAY CI è riuscita a distinguersi dai suoi concorrenti entrando a far parte della lista dei vincitori.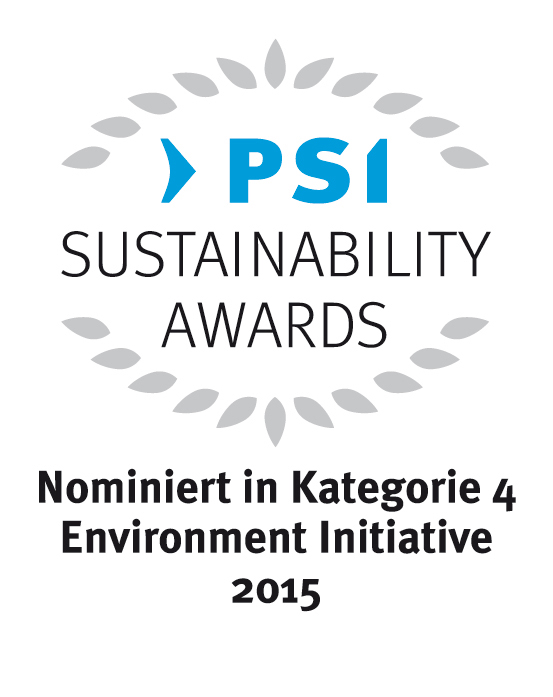 PSI Sustainability Award 2015 – Environment Initiative – Nomina
Nella categoria "Environment Initiative" si prende in considerazione in che misura le imprese adottano misure ambientali. Per quanto riguarda la uma, questo impegno ambientale si traduce in diverse azioni, a partire dal timbro climaticamente neutro, passando per una tecnica edilizia efficiente da un punto di vista climatico, fino ad arrivare a prodotti in legno con certificazione PEFC. Attraverso la sua partecipazione al progetto "Energia per i cittadini di Fischerbach", la uma si è posta anche degli obiettivi a lungo termine per la protezione del clima e delle risorse.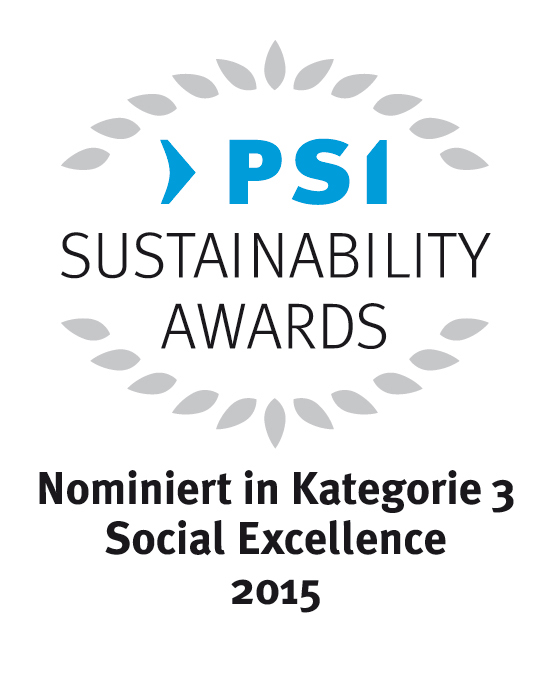 PSI Sustainability Award 2015 – Social Excellence – Nomina
La categoria "Social Excellence" prende in esame le condizioni di lavoro delle imprese nei rispettivi stabilimenti di produzione. Da questo punto di vista, per la uma rivestono un'importanza fondamentale condizioni di lavoro oneste, eque e sane, per le quali l'azienda è stata certificata.